OFFICE HOURS
SUN CLOSED MON - SAT BY APPOINTMENT ONLY
ACCESS HOURS
SUN - SAT 7:00 AM - 11:00 PM
Check Out What Our Customers Are Saying
"
"
"
"
Latoya Jefferson
on 11/20/2017
"
"
james nesbit
on 04/22/2016
No
Facility Amenities
RV, Car, and Boat Parking
Self Storage in Eastgate, OH
With access hours provided to our tenants between 7:00 a.m. and 11:00 p.m., you can get into your space at a time that works best for you. The property is entirely surrounded by a perimeter fence and kept under constant surveillance by a system of cameras. Never be worried about your own safety or the safety of your items when you leave them with us. We also offer office space and warehouse space to accommodate businesses and large amounts of items respectively.
Many residents of the area enjoy spending vacations or weekends at Lake Cumberland, so Circle Storage of Eastgate has space for you to keep your recreational equipment during the off-season. With parking spaces large enough to store any sized boat trailer and storage units in a variety of sizes. Call our facility any time between 10:00 a.m. and 6:00 p.m. on Tuesdays, or 10:00 a.m. to 3:00 p.m. Saturdays.
The community of Eastgate now has a convenient, easy-to-access mini storage facilit
y
 in Circle Storage of Eastgate! The residents of the surrounding communities will enjoy our 150+ units and over 25,000 square feet.  Stop in anytime to speak to a friendly associate to get you started. We want to be your residential storage facility of choice, so try us out!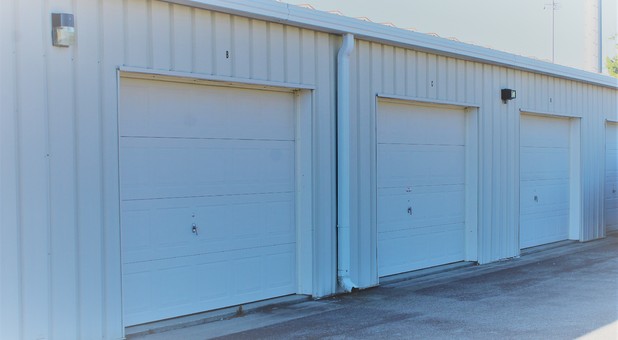 Head south on Walnut St toward E 6th St

Turn left onto E 5th St

Take the Interstate 471 S ramp on the left to Newport Ky

Merge onto I-471 S

In 4.9 miles, take exit 1A on the left to merge onto I-275 E toward Columbus, OH

In 11.6 miles, take exit 63B for Route 32 E toward Batavia

Turn right onto OH-32/Hwy 32 E

Take the exit toward Eastegate Blvd

Turn right onto Eastgate Blvd

Take the 2nd right onto Aicholtz Rd

Take the 1st right onto Omni Dr

Circle Storage of Eastgate will be on your left
Head southwest on Hopkins Ave toward W Main St/Ohio Pike

Turn right onto OH-125/W Main St/Ohio Pike

Continue to follow OH-125/Ohio Pike

In 4.2 miles, turn right onto Glen Este-Withamsville Rd

Take the 3rd left to stay on Glen Este-Withamsville Rd

In 1.3 miles, turn left onto Aicholtz Rd

In a mile, turn right onto Omni Dr

Circle Storage of Eastegate will be on your left
Head southeast on Sycamore St toward High St

Turn left onto High St

Take the 1st right onto Main St

Main St turns slightly right and becomes Lila Ave

Turn right onto Milford Pkwy

In 1.2 miles, take the ramp onto I-275 S

Merge onto I-275 S

In 3.4 miles, take exit 63A for OH-32 W toward Newtown

Turn left onto OH-32 E

In a half mile, take the exit toward Eastgate Blvd

Turn right onto Eastgate Blvd

Take the 2nd right onto Aicholtz Rd

Take the 1st right onto Omni Dr

Circle Storage of Eastgate will be on your left
Head northwest on E Main St toward S 2nd St

Continue straight onto W Main St

Take the ramp onto OH-32 W

In 4 miles, turn left onto Glen Este-Withamsville Rd

Take the 3rd right onto Aicholtz Rd

Turn right onto Omni Dr

Circle Storage of Eastgate will be on your left